542 Greenville Road, Mercer, Pennsylvania 16137, 724-662-1024

About Us . . . 

Nelson's Heirloom Gardens is a grower and retailer of high-quality annual and perennial plants. 

Our specialties include the growing of very large and full hanging baskets and floor containers. We also carry a very wide assortment of high-quality practical empty baskets, containers, garden antiques, heirloom & hybrid vegetable plants and seeds and other unique garden ideas. We also offer the service of custom planting that gives you the ability of having any container (yours or ours) planted with our vast selection of our quality already planted containers or our smaller starter plants. We travel in the off season to bring you new types of containers and find new plant varieties and other garden ideas. 

Nelson's have been growing and selling plants in Mercer, Pennsylvania by the same family since 1919.  

Copyright 2007 - Nelson's Heirloom Gardens, LLC

All rights reserved

This page was last updated: August 15, 2023
Family Owned for 104 years!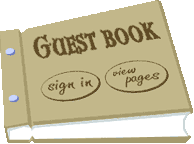 ClWhether therefore ye eat, or drink, or whatsoever ye do, do all to the glory of God.

We are now closed for the season. We hope you have a great flower and vegetable gardening season! Be sure to visit our gardens around our little cottage.  Please feel free to take photos or just sit & relax in our chairs or at our tables.  See you in April!!